THE FOLLOWING IS A GUEST POST...
Choosing a bed for children with special needs: top tips
Getting a quality sleep every night is important for all of us, but even more so for children, according to The Sleep Council. It's while they're asleep that their bodies grow and develop, the brain makes sense of the day's activities and gets their emotions in check.
It's often hard enough to get any children into a bedtime routine. Even if they were great as babies, they can turn into little terrors once they're old enough to play up. However, these problems can be intensified for children with special needs.
There's often a lot more to consider, for example
parents need to be reassured that the bed and room are safe to leave their children overnight.
This guide has been designed to help you encourage your children to get a good night's sleep by choosing the right bed.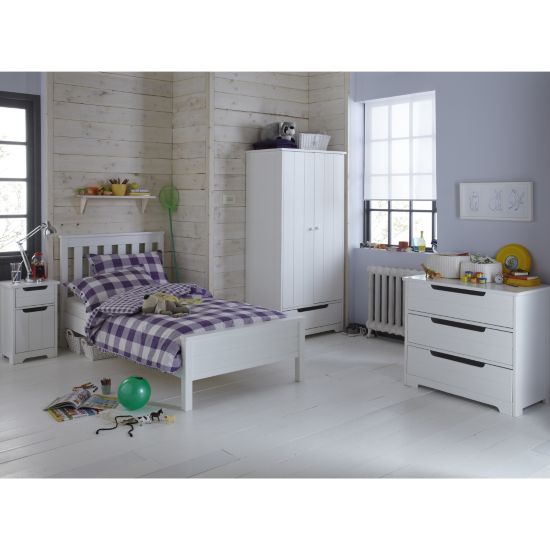 Types of children's beds
As children are notoriously difficult to get to sleep, there are all sorts of different beds available to encourage them to want to go to bed. From standard ground-level beds, to bunk beds and cabin beds – there are a wide variety of designs and some of them can even be configured differently to offer multiple sleeping options.
There is no one type of bed that is better than another, as it all depends on your child. It is important to consider how your child sleeps when choosing a bed.
However, many parents of children with special needs prefer beds that are at ground-level to protect them in the event they fall out of the bed.
However, this isn't always the case. Sometimes kids just want to escape into their own private world. In this case, a cabin bed can be a good choice, as there is usually a secret hideaway underneath.
Children with special needs, such as autism and Aspergesrs, usually have heightened sensory needs. You could get them to interact with their bed by opting for something unique like a bunk bed with a slide rather than a ladder.
If the bed is raised off the ground, make sure you assess all the risks before leaving your children at night.
Other things to consider
•

Mattress
Make sure the mattress you choose is comfortable and durable. Children with special needs can be quite boisterous, jumping up and down, so it needs to be able to support their weight.
Bed-wetting can be a problem for children with special needs, so make sure you have adequate bedding protection in place. Water-resistant mattress protectors are readily available but you can also find anti-allergy options too.
•

Weight
Some children's furniture can be very lightweight, particularly bed frames, but for children with special needs, this can be quite dangerous. It's usually preferred that the bed is solid and heavy enough that it cannot be moved. This reduces the risk of children getting trapped or pulling the bed on top of themselves – and avoids breakages. Take a look at Sainsbury's fantastic selection of childrens furniture to see your full range of options.
•

Positioning
Once you have chosen a bed, you will need to consider where to place it within the room. To avoid unnecessary accidents, try placing it next to the wall, you can even attach it with a bracket for extra security.
If your child wriggles around a lot, turn the wall space into a soft sensory feature to ensure they don't hurt themselves in the night.
•

Colour
Colour usually plays a large part in a child's life, but you don't have to choose a bed in their favourite colour. You could opt for something more neutral and use their preferred choices for the bedding. It's important that children are comfortable when they go to bed, so colours they don't like should be avoided.
When designing a bedroom, there are all sorts of things to think about and plan, but the bed should be your main focus. It is incredibly important that all children get enough sleep, so take your time choosing the right bed for your child.